Sip, savor, and sink into luxury at Queen Miami Beach, a captivating destination found in the iconic Miami hotspot of South Beach. Located on Washington Ave, the Queen restaurant and lounge is a revitalization of the iconic Art Deco landmark and historic Paris Theater, decked out with Opustone's finest marble surfaces. Step into world-class cuisine with a luxurious backdrop as we present our top four reasons why Queen Miami Beach should top your Miami bucket list.
Enchanting Ambiance
Prepare to be transported into an era of grandeur as the Queen's lavish interior captivates your senses. Honoring the building's historic charm, designer Carlos Rodriguez of Escala Forma infused a contemporary twist that exudes luxury everywhere you look. The stylish, trendy vibe reaches new heights with Opustone's attention-grabbing marble surfaces, gracing the countertops throughout the restaurant.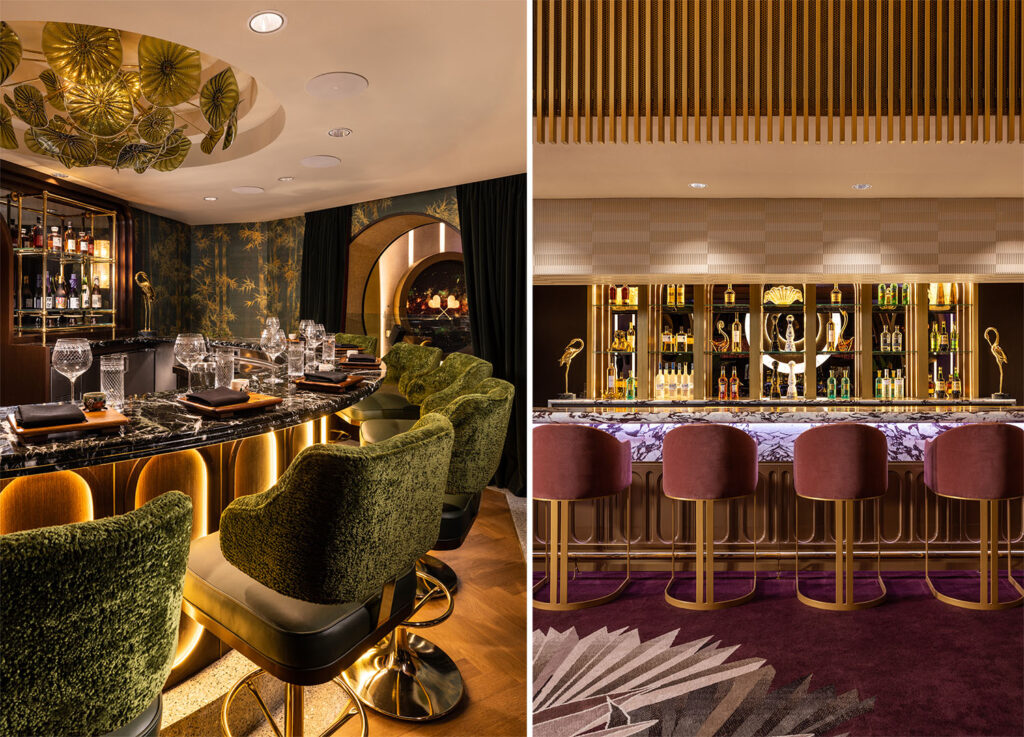 Culinary Delights
Defined as a modern Japanese grill, Queen Miami Beach boasts an exquisite dining experience with a menu curated by Chef Julien Jouhannaud who skillfully fuses French culinary finesse with the vibrant flavors of Japan, creating a symphony of taste that is anything but ordinary.
Opustone Extravaganza
Embellished with Opustone's premium marble surfaces, Queen's design radiates luxury with meticulously crafted bar tops and an array of bespoke surfaces that elevate the restaurant's trendsetting atmosphere. Enriched with Calacatta Viola Marble, Verde Levanto Marble, and Nero Marquina Marble, a touch of Opustone products create a dining experience that truly lives up to its royal name.
Iconic History
Once known as the iconic Paris Theater, Queen Miami Beach is rich with history. Originally constructed in 1945 by renowned architect Henry Hohauser, this establishment has undergone an extraordinary transformation into the modern culinary hotspot you see today. While embracing the 21st century, it plays homage to the theater's iconic history, ultimately promising an unforgettable dining experience.
Luxury, culture, and entertainment seamlessly converge at Queen Miami Beach, a must-visit for an extraordinary Miami experience. View more of Opustone's natural stone materials that transform hospitality and residential spaces across South Florida: https://products.opustone.com/.